Portugal Fashion invests on national talent in the presentation of the new spring / summer trends 2018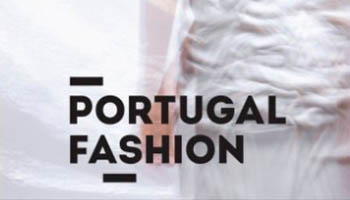 Portugal Fashion arrives in Lisbon and Porto, after Paris, Milan, New York and London.
During four days, spring / summer 2018 trends will be presented in 33 fashion shows, 17 creators (emerging and recognized), eight young designers, six fashion schools (with two students each), five clothing brands and six fashion brands and shoes.
The first day of the 41st edition was held on October 14, in Lisbon, in the Armazém 16 and Rive Rouge spaces.
The event will be hosted in Porto on October 19, where it remains until October 21.
In Porto, the first day starts at the Museu do Carro Elétrico and it is dedicated to the Bloom competition, also targetting students of portuguese fashion schools.
The program of the event also has a Brand-up showroom, concerts and djs sets.
On the second day, Estelita Mendonça, Susana Bettencourt, Júlio Torcato, Diogo Miranda, Anabela Baldaque and Miguel Vieira, among others, present their collections.
Portugal Fashion ends on saturday 21st, with a Fashion show in three different spaces: Antigo Matadouro Municipal do Porto, Cais Novo e Alfândega do Porto.
On this last day, Katty Xiomara, Luís Buchinho, Nuno Baltazar, Alexandra Moura, Pé de Chumbo, Lion of Porches, Micaela Oliveira, Ana Sousa and six brands of footwear come on the scene.
Portugal Fashion is a project under the responsibility of ANJE – Associação Nacional de Jovens Empresários, developed in partnership with ATP - Associação Têxtil e Vestuário de Portugal.
Last2Ticket is once again responsible for the credential management service of the event