Last2Ticket presents new solution for more efficient event management at Web Summit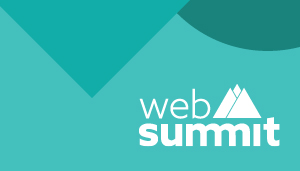 Portuguese startup Last2Ticket will be presenting its new e-ticketing services and event management subscription plans at Web Summit in Lisbon.
Event organizers will now be able to subscribe to monthly or annual plans of the event management platform. Now in Do-It-Yourself mode, event organizers can optimize, promote and manage theirs events much more efficiently, with plans and add-on services to suit all needs. Attendees will also benefit from this new business model which puts an end to online ticket sales commission.
"Last2Ticket has shifted its strategy now focusing more on a SaaS model to deliver tools and services to event organizers for more efficient event management. We are all about giving organizers more control and more cost-effective solutions." said Catarina Simões, Last2Ticket CEO.
Last2Ticket was at Web Summit 2016 as ALPHA exhibitor and this year it returns as a BETA startup, exhibiting on November 9, stand B-221 in the Software exhibition area.
The presence at the event last year was important in the company scale up process, with the company demonstrating very strong sales growth and expansion to other markets. After expanding to the South East Asian market in 2017 the next challenge is the US market.
"Last2Ticket's presence at Web Summit is a great opportunity for us and important milestone in a year marked by growth, expansion and development. It will also be a warm up for higher flights we intend taking in 2018", proudly announced Catarina Simões.
From the 7th to the 12th of January, Last2Ticket will be present at CES – Consumer Technology Association – in Las Vegas, and will participate in B2B Matchmaking, part of Euro Tech Week, with the support of the Ready2Go program from The European Commission and the European Agency for Small and Medium Sized Enterprises (EASME), aimed to support European SMEs internationalise.