Orange Week | Last2Ticket launches campaign up to 25% in subscription plans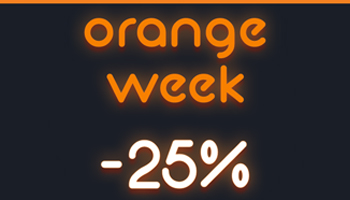 The Black Friday fever is here to stay and Last2Ticket did not want to miss the opportunity!
Not happy with just one day of promotions, Last2Ticket created the "Orange Week" with 5 days of offers you can't miss.
The campaign includes discounts up to 25% on all subscription plans for the full use of the event management platform. The subscription plans can be monthly or annual.
By joining the campaign, event organizers can save up to €500 per year.
Subscription plans are available at www.last2ticket.com.
To enjoy the campaign, click here.

Last2Ticket empowers event organizers with flexible e-ticketing tools to optimize, promote and manage their events more efficiently.